This is an archived article and the information in the article may be outdated. Please look at the time stamp on the story to see when it was last updated.
A new kind of car rental company called Maven is letting you rent fully-equipped cars by the hour, day or more - and everything is controlled from your phone.
Renting a car from your phone isn't necessarily new, but starting it from your phone is.
Recently, I tried out a new, high-tech car rental service from a company called Maven. Everything about the process is handled from your phone - from locating and securing a car to unlocking it.
Follow KTLA Tech Reporter Rich DeMuro on Facebook or Twitter for cool apps, tech tricks & tips!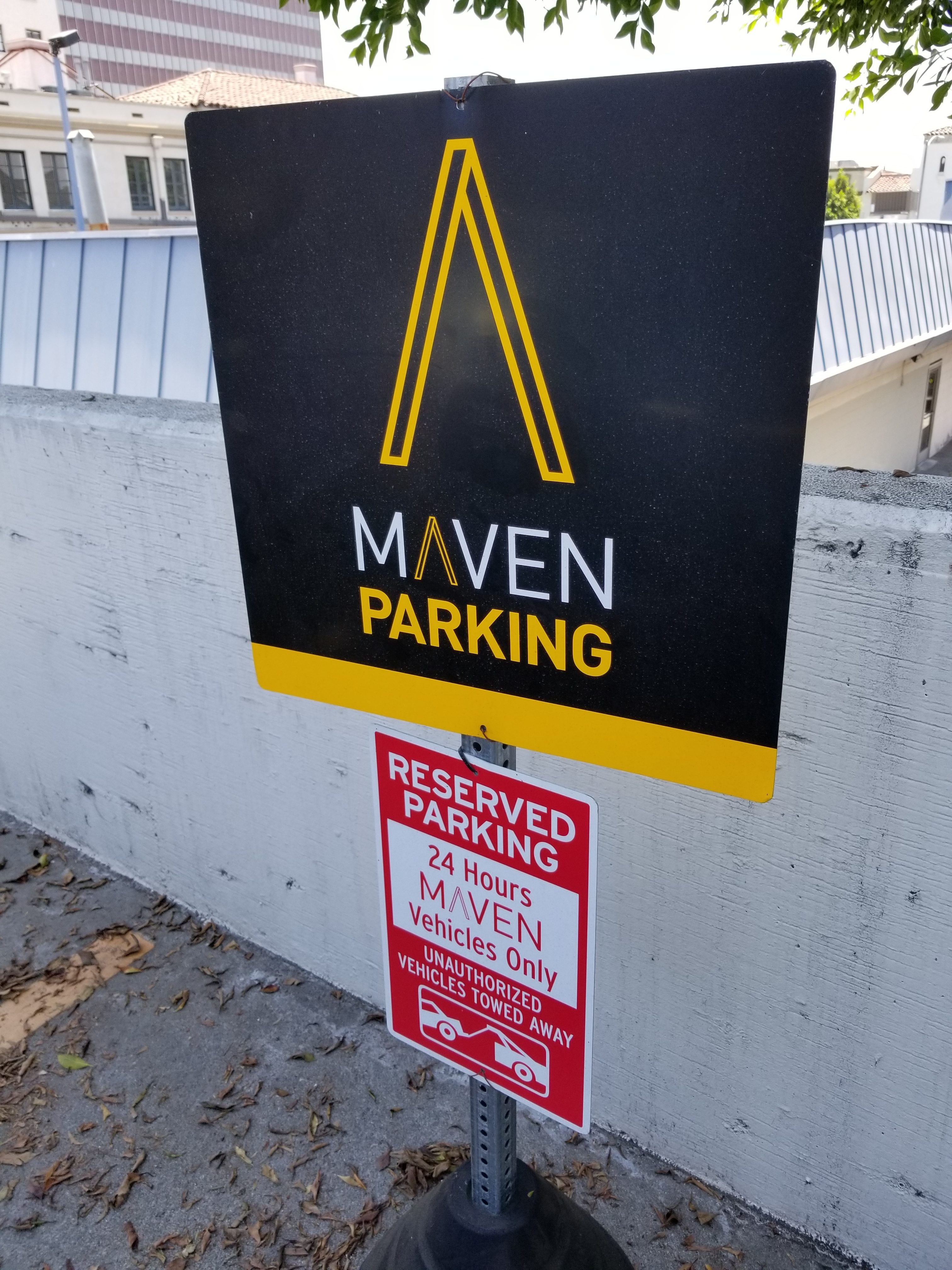 Maven is owned by General Motors. They are placing cars in various parking spots across big cities - 17 and counting - so you can rent them by the hour or up to 28 days.
As you might expect, the cars are from GM's lineup - there is everything from the all electric Chevy Bolt, to the GMC Acadia and Cadillac Escalade. Rental prices start at $8 dollars an hour and include lots of things you don't normally get with a typical rental. There is free in-car WiFi, satellite radio, Apple CarPlay and Android Auto. The cars are actually well appointed - many have a sun roof or leather seating. Even gas and insurance are included!
I took a GMC Acadia to Palm Springs for the weekend, courtesy of Maven. The pickup process was pretty simple. I took an Uber to the parking lot in Hollywood where the Acadia is usually parked. Special signs reserve the parking spaces 24/7 for the Maven rental car. As you approach the car, you open the Maven app and hit the unlock button - your phone acts as a virtual car key.  Seconds later, the car is unlocked.
Once inside, the first thing I did was look for a set of keys in the center console, but they were nowhere to be found. Just as I was going to give up on my rental, I decided to hit the engine start button and the car came to life. Since everything with Maven is controlled via your phone, my main concern was losing cellular signal during my rental and not being able to access the car or start it. Maven assured me that the magic happens with a Bluetooth signal between your phone and the car, so, while you need cellular service at some point to activate your reservation, it should not impact your ability to access your car during your rental period.
It took some getting used to the no keys thing - valet is not allowed with Maven for obvious reasons - but everything worked like a charm. When it came time to fill up the gas tank, again, I pulled out my phone and it gave me a special code in the app to enter at the pump along with the physical gas card stored in the car's visor.
Maven is different from Uber in that you are in control of the situation. You're driving yourself, hence the reason they call this car sharing. It's also different from a typical rental car since the cars are self-service and not necessarily inspected or cleaned between each person that uses them. For this reason, Maven says you can wash a car you rent and get reimbursed for the cost. One other thing I noticed is that mileage is not unlimited, which had me doing some calculations of the distance between LA and Palm Springs.
Overall, I would recommend Maven for city dwellers who don't have a car or want a better ride for a weekend trip. It's ironic that Maven is owned by GM, because the more people that use the service and the more successful it becomes, the less need there is for people to actually buy a car.
"The auto industry is changing. I would say it's going to change more in probably the next five years that has the last 50, and I think General Motors is taking a very proactive and aggressive approach to change with that industry," explained Jeff Shields, who heads up Maven for the West Coast.
Maven is just one more option for a ride in a world that is increasingly controlled by the smartphone.
Learn more:
Take 20% off your first trip using promo code RICHONTECH. Good until August 31, 2017.