This is an archived article and the information in the article may be outdated. Please look at the time stamp on the story to see when it was last updated.
Metro Blue Line riders will encounter more locked gates Thursday as the transit agency continues to clamp down on fare skippers. The stations with newly latched gates include Slauson, Firestone, Compton, Artesia and Del Amo.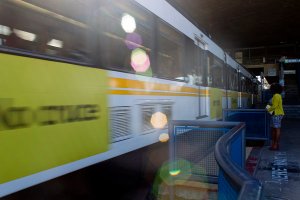 In its efforts to eventually make all of those riding Metro trains actually pay their fare, transportation officials this week announced the next step in latching gates at stations around the transit system.
When officials latch the gates, it means passengers need to use a TAP card with the correct fare to pass through turnstiles.
Next Wednesday, officials plan to start locking the gates at 14 stations on the Green Line.
Click here to read the full story on LATimes.com.