This is an archived article and the information in the article may be outdated. Please look at the time stamp on the story to see when it was last updated.
While most of the nation dealt with cold, winter like conditions, a mini heat wave in Southern California was expected to break a few records on Wednesday.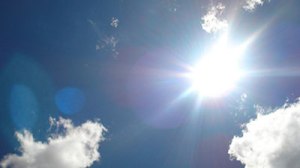 Highs were forecast to climb about 10 to 20 degrees above normal on what will likely be the warmest day of the week, according to the National Weather Service.
Many cities were forecast to reach into the 90's, which could break some November records.
Combined with low humidity and gusty winds, forecasters warned that conditions will make for dangerous fire weather through Friday morning.
Winds of 15 to 25 mph were expected through the canyons, with gusts up to 35 mph.
Temperatures should be slightly cooler on Thursday before a cold weather system arrives in Southern California Friday evening.
That system could bring a threat of showers Saturday night through Sunday morning, according to the NWS.