This is an archived article and the information in the article may be outdated. Please look at the time stamp on the story to see when it was last updated.
A jury awarded $605,000 to a Monterey Park woman who sued the Los Angeles County coroner's office, alleging officials had cremated her newborn daughter's body before properly notifying her as required by law.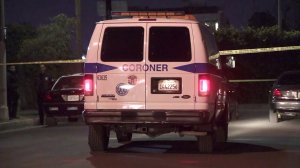 Yvette Diaz had been planning to hold a Catholic, open-casket funeral for her daughter, Auroranne Delatorre, when she received a letter in the mail notifying her that the baby's body had been cremated, said her attorney Eseigbe Omofoma. She could retrieve the remains, the letter said, for a fee.
"The law … requires the coroner's office to notify, or diligently attempt to notify, next of kin before disposing of remains," which did not happen, Omofoma said.
Auroranne died in May 2016 within 24 hours of her birth at Beverly Hospital in Montebello. The next month, Omofoma said, a coroner's investigator reached out to Diaz saying they were looking into the cause of her daughter's death. Diaz called the investigator back twice that day, and once more two days later, but the line kept ringing and she never heard back, Omofoma said.
Read the full story on LATimes.com.