This is an archived article and the information in the article may be outdated. Please look at the time stamp on the story to see when it was last updated.
La Crescenta residents are on edge after a mountain lion reportedly killed a dog in a home's backyard, prompting wildlife officials to host a public meeting this week on how to avoid the large cats.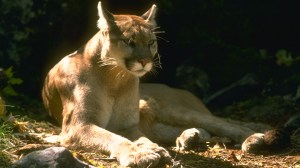 A series of mountain lion sightings have been reported since Kim and Paul Mattersteig's 14-year-old Jack Russell terrier, Bridgett, was killed in the early morning hours of Nov. 23.
After the Mattersteigs discovered that Bridgett had been killed, officials confirmed that the attacking animal was a mountain lion, based on paw prints left behind.
Six days later, a mountain lion returned to the same backyard about 8:30 p.m., the Glendale News-Press reported.
Click here to read the full story on LATimes.com.