This is an archived article and the information in the article may be outdated. Please look at the time stamp on the story to see when it was last updated.
A 24-year-old man was recovering Friday after being shot by Murrieta police when he allegedly waved a knife at a Chevron gas station and attempted to stab multiple customers.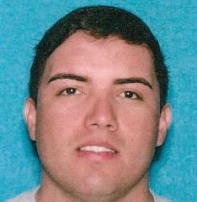 Police responded to the gas station, located at 24625 Madison Ave. (map), around 10:08 p.m. Thursday, according to a Murrieta police department news release.
Murrieta resident Gabriel Acuna was then spotted allegedly waving a knife and apparently attempting to stab people, according to the news release.
Officers confronted Acuna and ordered him to drop the knife. He was shot after he did not comply, the release stated.
Acuna was hospitalized and listed in stable condition.
He was charged with brandishing a weapon and assault with a deadly weapon.
The Murrieta Police Department and Riverside County District Attorney's Office were investigating the incident.