This is an archived article and the information in the article may be outdated. Please look at the time stamp on the story to see when it was last updated.
Preliminary investigations suggest that two separate shooting incidents near the University of Illinois at Urbana Champaign, which cost one man his life and wounded six others, were related, according to a statement posted by the city of Champaign.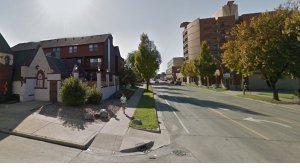 Police are looking for the suspect or suspects in both incidents, which occurred early Sunday morning.
In the first shooting, Champaign police said an argument during a party inside an apartment spilled out into the street. There a fight broke out and shots were fired.
Four people who were not involved in the fight were injured, police said.
They were taken to to area hospitals, where one person later died from his injuries.
Police identified the victim as George Korchev. Police say Korchev was just walking by by the area when he was killed.
A fifth person running from the gunfire was struck by a vehicle and suffered minor injuries, Champaign police said.
Police are also seeking the driver involved in the vehicle accident.
Thirty minutes later, just after 1:00 am, police say a second shooting occurred nearby and a victim with a non-life-threatening gunshot wounds was transported to the hospital.
One of the surviving gunshot victims is a University of Illinois Urbana-Champaign student, according to university spokeswoman Robin Kaler. Kaler said the second shooting occurred in an area where there are a lot of shops and restaurants.