This is an archived article and the information in the article may be outdated. Please look at the time stamp on the story to see when it was last updated.
A 5.9-magnitude earthquake hit northwestern Tanzania, killing 11 people and leaving dozens wounded, state media reported.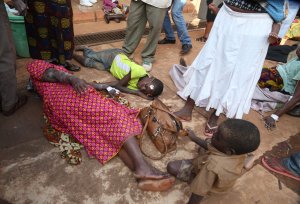 At least 192 people were injured when the quake struck Nsunga town Saturday, according to Daily News Tanzania.
It hit near the shore of Lake Victoria, the United States Geological Survey said.
The tremors rippled as far away as western Kenya and parts of Uganda, both of which share the waters of Lake Victoria.
Check back for updates on this developing story.