This is an archived article and the information in the article may be outdated. Please look at the time stamp on the story to see when it was last updated.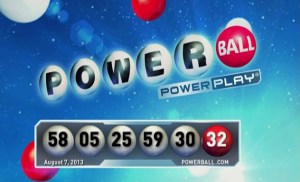 Three tickets hit all six numbers in Wednesday night's Powerball drawing and will share the $448 million jackpot, lottery officials said.
It was the fourth-largest lottery jackpot in U.S. history.
None of the winning tickets was sold in California.
One of the winners was in Minnesota and two were in New Jersey. None of the lucky ticket-holders have come forward yet.
Nine tickets sold in California did match five of six numbers, missing only the Powerball number. Those tickets were worth $289,000 each.
The winning numbers from Wednesday night were 5, 25, 30, 58 and 59, with a Powerball number of 32.