This is an archived article and the information in the article may be outdated. Please look at the time stamp on the story to see when it was last updated.
A U.S. military helicopter crashed Tuesday during a training exercise on the North Sea coast of England, killing four Americans on board, according to local police.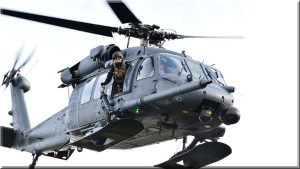 The Air Force Pave Hawk HH-60G helicopter went down near the community of Cley, located about 110 miles northeast of London.
The helicopter was attached to 48th Fighter Wing at the Royal Air Force base at Lakenheath, which is also home to the 56th Rescue Squadron, according to a statement from the Air Force.
According to the Air Force website, a Pave Hawk is a "highly modified" version of a Black Hawk helicopter that often carries a crew of two pilots, one flight engineer and one gunner.
The Pave Hawk is primarily used for search and rescue, medical evacuations and to remove forces from hostile area, the website stated.
CNN contributed to this report.