This is an archived article and the information in the article may be outdated. Please look at the time stamp on the story to see when it was last updated.
A man was shot and killed by four New York City police officers who were responding to reports of a man with a gun on Wednesday, officials said.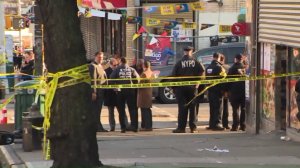 The man, in fact, was holding a metal pipe, according to New York Police Chief Terence Monahan.
Officers responded to the intersection of Utica Avenue and Montgomery Street, in the Crown Heights neighborhood of Brooklyn, after multiple people called 911 about a man with a gun around 4:40 p.m.
Three separate callers had described a man brandishing a firearm and pointing it at others on the street, and surveillance footage from businesses on Utica Avenue corroborate this, Monahan said.
The man, Saheed Vassell, was "known to be mentally ill" and had been classified by NYPD as "emotionally disturbed" following previous encounters, the New York Times reported.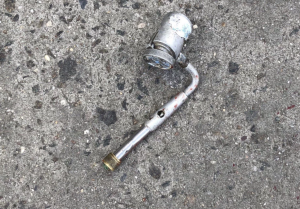 Once officers located Vassell, he took a "two-handed shooting stance" and pointed the pipe he was holding at the five officers approaching him, according to Monahan.
Four of the officers fired their weapons, unloading 10 rounds in total. It's unclear how many times Vassell was struck.
He was taken to the nearby Kings County Medical Center, where he was pronounced dead, Monahan said.
Two of the officers were in uniform, while the other three were in plainclothes. None was equipped with a bodycam.
Vassell's father, Eric Vassell, told the Times that his son was 34 and had his own son, who is 15. He also said Saheed had bipolar disorder and previously had been taken to the hospital after encounters with police.
Eric also told the newspaper he had never witnessed his son mimicking having a gun; rather, he said, Saheed would "just walk around the neighborhood and help people."
Monahan noted that law enforcement's information was preliminary, and the incident is under investigation.
Media Briefing https://t.co/YJLH6RYiOZ

— NYPD NEWS (@NYPDnews) April 4, 2018