This is an archived article and the information in the article may be outdated. Please look at the time stamp on the story to see when it was last updated.
[protected-iframe id="c817d42b114bc45cfef0a685367a2c47-41641936-42154672″ info="http://i.cdn.turner.com/cnn/.element/apps/cvp/3.0/swf/cnn_embed_2x_container.swf?site=cnn&profile=desktop&context=embedwww&videoId=crime/2013/10/27/pkg-5-dead-phoenix-condo.knxv&contentId=crime/2013/10/27/pkg-5-dead-phoenix-condo.knxv" width="600″ height="234″]
(CNN) — Police in Phoenix, Arizona, found a horrific scene Saturday morning at a condominium complex, where five people and two dogs were dead of gunshot wounds, a police spokesman said. The dead included the apparent shooter.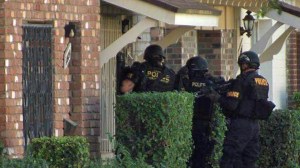 Officers responded to the complex in the center of town after a resident reported someone firing shots at his home, Sgt. Tommy Thompson of the Phoenix Police Department said.
When police arrived, the caller told them the gunman fled on foot. Another person came up and reported shots being fired elsewhere in the complex, Thompson said.
Click here to read more at cnn.com.