This is an archived article and the information in the article may be outdated. Please look at the time stamp on the story to see when it was last updated.
Deputies have made an arrest in the case of the five puppies found shot in the head on the side of the road in Louisiana, the Washington Parish Sheriff's Office said Friday.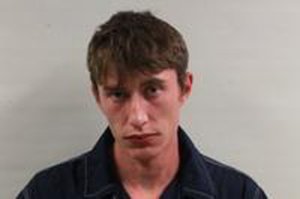 The Humane Society of Louisiana released information in February about the five puppies. A rescuer spotted them on the side of the road and gave them a blanket and food with plans to return later that day, KTLA sister station WGNO in New Orleans reported.
But when the rescuer came back to pick up the puppies and bring them to a temporary home, they had all been shot in the head. All five puppies died.
According to a Friday morning post on the Sheriff's Office's Facebook page, detectives followed up on tips that led them to 25-year-old Shawn Glen Jones.
When questioned, Jones told deputies he had given away the puppies, but could not identify an individual who had the dogs.
After further questioning, Jones admitted the puppies were his and that he had dropped them off at the location where they were found. He denied shooting them.
Detectives later learned that Jones had obtained a .22 caliber rifle just before the shooting.
Jones did not have the rifle when he abandoned the puppies, but had gone to his home to pick up the rifle and ammunition, investigators said. He returned to the location and allegedly shot the puppies.
Jones was arrested March 15 and booked into the Washington Parish Jail on five counts of cruelty to animals. He remains behind bars Friday morning and is being held on $15,000 bond.
"Once again, tips from concerned Washington Parish citizens helped us solve a crime," Sheriff Randy Seal said. "If any person has additional information about this crime, I encourage you to contact Detective Demi Rice at the Washington Parish Sheriff's Office."