This is an archived article and the information in the article may be outdated. Please look at the time stamp on the story to see when it was last updated.
A Florida man shot and killed his daughter and six grandchildren Thursday afternoon in the small north-central Florida town of Bell in what authorities called a murder-suicide.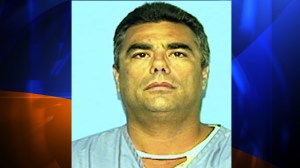 Gilchrist County Sheriff Robert Schultz identified the shooter as Don Spirit, 51.
The sheriff told reporters the children ranged in age from 3 months to 10 years. He didn't name the daughter or the grandchildren because not every relative had been notified of their deaths.
The sheriff wouldn't disclose what kind of firearm was used.
Schultz said Spirit, who called 911 around 4 p.m., killed himself after a deputy arrived on the scene. The deputy found the bodies inside the home.
Deputies had previously responded to calls from the home, owned by Spirit, on "numerous" occasions, officials said. Spirit had a criminal history, Schultz said, without elaborating.
The sheriff said the news would devastate the county, which has about 17,000 residents.
"We're all family here," he said.
In 2003, the Orlando Sentinel reported that Spirit was sentenced to three years in prison after he accidentally killed his son Kyle in a hunting accident two years prior. Spirit was charged with possession of a firearm by a convicted felon and pleaded guilty, the newspaper reported at the time.
Florida criminal records show Spirit was released from prison in February 2006.
Bell is about 30 miles west of Gainesville
Check back for updates on this developing story.