This is an archived article and the information in the article may be outdated. Please look at the time stamp on the story to see when it was last updated.
A 32-year-old man has been charged after a 10-month-old baby died in what the sheriff of Jackson County, West Virginia, called the worst sexual assault case he's seen in two decades.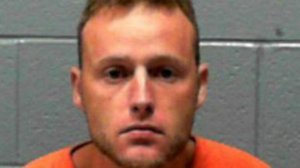 Benjamin Taylor was found Monday morning with the child in the basement of an apartment he shared with his girlfriend, who is the mother of the baby, according to West Virginia television station WCHS-TV. The home is in the small town of Ripley.
"My sister woke up and discovered every mothers worst nightmare. My poor sweet baby niece was found naked, bloody, and not breathing or responsive. She had been sexually assaulted and beaten almost to death," the infant's aunt wrote in a GoFundMe page that was initially set up to pay for the child's medical expenses while she was on life support.
The mother notified deputies, telling them she was asleep and awoke to find Taylor in the basement with the child, along with significant amount of blood and around her baby girl, according to WCHS.
Family members told West Virginia Metro News that the baby was clinically brain-dead with no hope of waking up.
She died Wednesday from her "extensive injuries," the aunt confirmed on the GoFundMe page.
"Please continue to pray for our family for we are completely devastated," she wrote.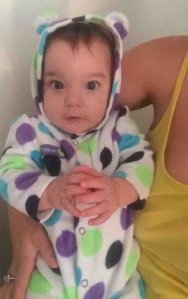 The family identified the young victim as Emmaleigh Elizabeth Barringer, posting multiple photos of her to the GoFundMe page.
In one update, they encouraged others to "keep sharing so everyone knows what he did to her."
Taylor was initially charged with one count of first-degree sexual assault. A murder charge was added after the girl's death, Jackson County Sheriff Tony Boggs told West Virginia-area television station WSAZ. His arraignment is scheduled for Thursday.
Taylor has a criminal record, according to Boggs.
"This investigation is ongoing. But as far as his past and what she did or didn't know, he didn't have anything obviously of this nature in his past, or he wouldn't have been out" of jail, the sheriff told Metro News.
He said it was one of the worst cases he's seen in his career.
"I have not and hope to never again," he said. "I don't know of any normal human that could fathom what would possess somebody to do that."
Taylor has been jailed in lieu of $2 million bail.
Neighbors described the community as tight-knit, and expressed shock and grief over the case.
"I wish he could feel and know the pain that child went through. Anything that they give him is not going to be good enough," neighbor Belinda Taylor told WCHS.
The Tribune Media Wire contributed to this report.