This is an archived article and the information in the article may be outdated. Please look at the time stamp on the story to see when it was last updated.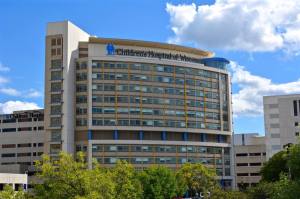 A 9-year-old boy died at a hospital in Milwaukee, Wisconsin, after having a tonsillectomy.
He was found unresponsive by his parents the afternoon after his surgery at an outpatient clinic within Children's Hospital, Milwaukee television station WDJT reported.
A report from the Milwaukee County Medical Examiner's Office states he was given a dose of oxycodone at the clinic, and then was discharged at 3:30 p.m. His father filled the prescription of oxycodone at an area pharmacy, and his mother administered the first dose at 5:30 p.m.
The prescription's instructions were to give 4.8 mL by mouth every four hours as needed.
About an hour to hour and a half after the dose, his parents noticed his breathing was labored and sounded odd.
The prescription was brought to Children's Hospital during the course of the boy's admission.
The boy's father stated Children's took a sample of the prescription and sent it to a third party to be tested.
The Medical Examiner's Office has ruled cause of death undetermined, and said in the report toxicology tests would be performed.
The child was identified as Solomon Womack, the Milaukee Journal Sentinel reported. He died Feb. 12, three days after the surgery, according to the newspaper.
"The loss of a child is a tragedy and something no family should have to endure. On behalf of all of our doctors, nurses and medical staff, I want to express our sadness and deepest sympathy to the family. While I cannot comment on a specific case, serious complications from standard procedures are extremely rare," said Marc Gorelick, chief operating officer, Children's Hospital of Wisconsin.