This is an archived article and the information in the article may be outdated. Please look at the time stamp on the story to see when it was last updated.
A 9-year-old Massachusetts boy faces breaking and entering charges after his voice was captured by "Alexa" on an Amazon Echo device he stole from his neighbor's home, according to The Gloucester Times.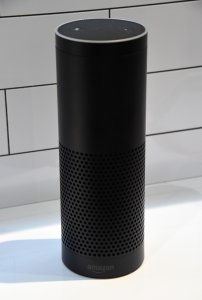 According to the paper, the homeowner told police several items were stolen from her Gloucester home, including an iPhone and the Echo.
The woman provided police an Alexa audio recording on her phone that sounded like her neighbor's son. The audio recording apparently happened during or after the break-in.
After police spoke to the child, he admitted to breaking into the woman's home three separate times.
The boy eventually showed police where he had hidden the stolen items and officers returned the stolen items to the woman. Officers kept the Echo as evidence.
The child will face charges in juvenile court, according to the paper.