This is an archived article and the information in the article may be outdated. Please look at the time stamp on the story to see when it was last updated.
Washington Navy Yard gunman Aaron Alexis' mother apologized Wednesday for her son's actions, saying she was glad that he is "now in a place where he can no longer do harm to anyone."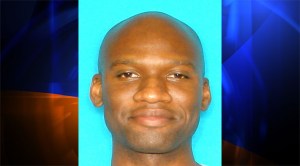 "I don't know why he did what he did, and I'll never be able to ask him why," Cathleen Alexis said in a statement recorded by CNN.
"I'm so, so very sorry this has happened. My heart is broken," she said.
Her statement comes two days after Aaron Alexis, a military contractor, shot and killed 12 people at the historic Navy base. The facility was closed again Wednesday to all but a few employees as authorities worked to piece together what triggered the shooting.
Click here to read the full story on CNN.com.