This is an archived article and the information in the article may be outdated. Please look at the time stamp on the story to see when it was last updated.
Ayvani Perez, the 14-year-old girl who was abducted during a home invasion in Georgia, was found alive on Wednesday, according to the FBI.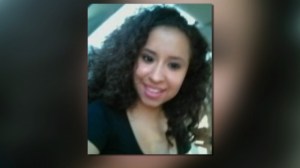 Perez was dropped off at a location and later picked up by police, the FBI official said. She is being evaluated and appears to be fine.
The teen had been missing since early Tuesday morning when police say two armed men pried open the family's back door at around 2:15 a.m. ET. The FBI released sketches of the suspects, described as black men who were wearing dark clothing.
Perez's mother told investigators she tried to hide her two children but the gunman found them and demanded money and jewelry.
Click here to read the full story on hlntv.com.