This is an archived article and the information in the article may be outdated. Please look at the time stamp on the story to see when it was last updated.
Australian actress Rebel Wilson has been awarded $3.6 million ($4.5 million Australian) by an Australian court after it found a popular magazine guilty of defamation.
The judgment follows a unanimous jury verdict in June that Bauer Media, publisher of Woman's Day magazine, had defamed Wilson by branding her a "serial liar" who "fabricated almost every aspect of her life."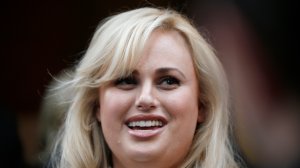 The magazine published articles claiming Wilson lied about her name, age and childhood so she could make it in Hollywood. As a result, the actress said, she missed out on several prominent film roles and other opportunities in the wake of the success of "Pitch Perfect 2," which came out in May 2015.
Justice John Dixon said Bauer Media had failed to show the claims made about Wilson were substantially true or trivial.
'Necessary' payout
The $3.6 million in damages is the biggest defamation payout in Australian history, according to the Sydney Morning Herald.
It was broken down into $522,000 ($650,000 Australian) in general damages, and $3.1 million ($3.9 million Australian) in special damages for Wilsons' "opportunity for new screen roles lost by reason of the defendant's publications."
Dixon defended the high payout as necessary to vindicate the actress.
"Unless substantial damages are awarded there is a real risk that the public will not be convinced of the seriousness of the defamation, but will rather wrongly conclude that the articles were trivial or not that serious," he told the court.
Bauer Media, Dixon added, failed to properly investigate the allegations, which came from a source who required payment and anonymity, and whom the editor considered "had an ax to grind."
In a statement, Bauer Media said it was "considering today's judgment."
The company's general counsel Adrian Gross said Bauer Media "has a long history of delivering great stories to our readers and we have a reputation for developing some of the best editorial teams in this country."
On Twitter, Wilson, who is in the UK and did not attend court, said she was going through the judgment with her lawyer and would make a statement later Wednesday.