This is an archived article and the information in the article may be outdated. Please look at the time stamp on the story to see when it was last updated.
[Breaking news update, published at 9:30 a.m. PT]
A Texas judge ordered Wednesday that "affluenza" teen Ethan Couch spend 720 days in jail — nearly two years — as a condition for his continued probation for a 2013 fatal drunken-driving crash.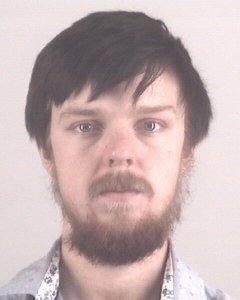 However, the judge said he'd give the defense two weeks to make an argument against the order.
"Nothing is set in stone, so I might reconsider," the judge said in a court hearing in the case in Tarrant County, Texas.
[Original story, published at 9:02 a.m. PT]
Ethan Couch, a Texas teenager accused of fleeing to Mexico after using an "affluenza" defense to avoid prison in a fatal drunken-driving crash, will remain in jail for an undetermined number of days while a judge awaits recommendations from prosecutors and defense attorneys, the judge said during a court hearing Wednesday.
The judge eventually will determine how many further days Couch will have to serve in jail as a long-anticipated condition of his probation upon turning 19.