This is an archived article and the information in the article may be outdated. Please look at the time stamp on the story to see when it was last updated.
A 67-year-old Louisiana man has been arrested in connection with the "Nigerian Prince" email scheme that has scammed a number of people out of thousands of dollars, police announced Thursday.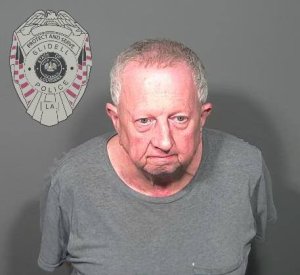 Michael Neu, of Slidell, faces 269 counts of wire fraud and money laundering after being taken into custody by financial crimes investigators, according to a Slidell Police Department news release.
His arrest came following an 18-month investigation.
Neu is accused of serving as the "middle man" for an international team of scammers, allegedly participating in hundreds of financial transactions via phone and the internet. He wired some of the money obtained from the unsuspecting victims to his co-conspirators, who actually do reside in Nigeria, police said.
The scheme is ubiquitous, and many in the U.S. have seen the email purporting to be from a Nigerian prince, claiming that the recipient has been named a beneficiary in a will and will inherit money. In actuality, the scammers are attempting to collect the user's personal information, which they can then use to steal identities and money online.
Although most don't fall for the scam, it still nets millions of dollars annually, police said.
What's more, it difficult to track down the perpetrators because many of the involved individuals live outside the county.
Police reminded everyone that if someone calls you and claims to be someone from a government agency, utility company, law enforcement or anything similar, ask for a callback number and verify the person's identity.
"If it sounds too good to be true, it probably is," Slidell Police Chief Randy Fandal said in the release. "Never give out personal information over the phone, through e-mail, cash checks for other individuals, or wire large amounts of money to someone you don't know. 99.9 percent of the time, it's a scam."