This is an archived article and the information in the article may be outdated. Please look at the time stamp on the story to see when it was last updated.
A co-pilot suspected of being drunk in the cockpit has been charged with a misdemeanor, according to the prosecutor's office in Wayne County, Michigan.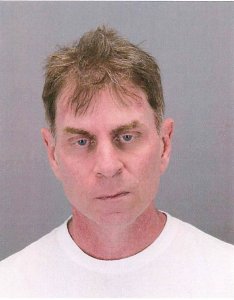 John Maguire, 50, was arrested Saturday at the Detroit Metropolitan Airport after failing two sobriety tests, airport police said.
He's been charged with operating an aircraft under the influence, according to Maria Miller, a spokeswoman for the Wayne County assistant prosecuting attorney.
"Although we do not often hear of pilots being allegedly intoxicated, the laws apply to everyone — whether one is on the roads or airways," prosecutor Kym Worthy said.
Maguire, of Pennsylvania, was detained before his flight to Philadelphia took off. Airport police had been called to the North Terminal in the early morning hours about a report of a pilot who was "exhibiting signs of being drunk," airport spokesman Michael Conway said.
The flight was canceled.
Pilots cannot fly while under the influence of drugs and alcohol, according to FAA regulations. Those rules also stipulate that pilots can't consume alcohol eight hours before a flight. Those with a blood alcohol content level higher than .04 percent — half what the legal driving limit is in most states — are not allowed to operate an aircraft.
It was not immediately clear if Maguire has a lawyer representing him and, if so, who.
"This is a serious matter and we are assisting local law enforcement and the Federal Aviation Administration with the investigation. We will handle this matter appropriately as the safety and care of our customers and employees is our highest priority," American Airlines said Saturday in a statement obtained by CNN affiliate WDIV. "We apologize to our customers for the disruption to their travel plans."