This is an archived article and the information in the article may be outdated. Please look at the time stamp on the story to see when it was last updated.
Actress Angelina Jolie announced in a New York Times op-ed article on Tuesday that she underwent a preventive double mastectomy after learning she carries a mutation of the BRCA1 gene, which sharply increases her risk of developing breast cancer and ovarian cancer.
"My doctors estimated that I had an 87 percent risk of breast cancer and a 50 percent risk of ovarian cancer, although the risk is different in the case of each woman," Jolie wrote.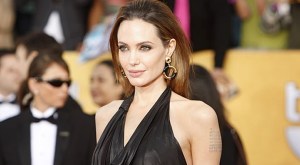 "Once I knew that this was my reality, I decided to be proactive and to minimize the risk as much I could. I made a decision to have a preventive double mastectomy."
Jolie's mother, actress and producer Marcheline Bertrand, died of ovarian cancer in 2007 at the age of 56.  Jolie is 37 years old.
In the Times op-ed, titled "My Medical Choice," Jolie said she finished three months of medical procedures at the Pink Lotus Breast Center in California on April 27 that included the mastectomies and reconstruction.
Click here to read the full story on CNN.com.
For more information on reconstruction surgery and gene mutations, visit DrCassileth.com or LisaJeyDavis.com