This is an archived article and the information in the article may be outdated. Please look at the time stamp on the story to see when it was last updated.
The iPhone 7 has arrived.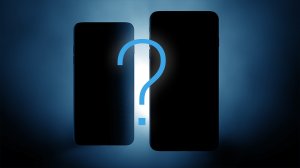 Apple announced its next-generation smartphone in a promoted tweet shared at the beginning of its annual press event on Wednesday.
The device, which is available for pre-order on Friday Sept. 16, is water resistant.
The event started with Apple CEO Tim Cook doing a little Carpool Karaoke with James Cordon. Apple recently bought a Carpool Karaoke TV series exclusively for Apple Music that will debut next year. In the video, Tim and James Corden sang "Sweet Home Alabama" (Cook is an Alabama native). Pharrell hopped in the back seat for backup, because why not.
As usual, Tim Cook started with a little light bragging. He recapped some of Apple's more impressive sounding numbers. Apple Music has more than 17 million subscribers. There were 140 billion downloads from the App Store this past year, a 106% jump from the previous year.
Here's a look at other announcements so far:
Super Mario on iOS: There's a brand new Super Mario game coming to iOS later this year. Nintendo's Shigeru Miyamoto came on stage to demo Super Mario Run, which can be played with one hand and comes with a battle mode. You can play against players around the world. It's not an Apple Car, but it was a huge crowd pleaser.
Pokemon Go comes to the Apple Watch: Pokemon Go is coming to the Apple Watch, a natural fit for the augmented reality game and fitness wearable. The game has been downloaded more that 500 million times since it was launched, according to John Hanke, founder and CEO of Niantic. Its players have walked more than 4.6 billion kilometers. The game will be available on the Apple Watch later this year.
iWork gets collaborative: The suite of work programs is adding real-time online collaboration, a la Google Docs and Microsoft Office. It works across Macs, iPads, iPhones and web versions of iWork apps.
Still to come…
Fresh iPhones: Cook is expected to formally announce two new iPhones, the iPhone 7 and iPhone 7 Plus, and remove the traditional headphone jack. Other rumored changes include waterproofing and dual cameras for the Plus.
Jack controversy: The removal of the audio jack might make it easier to waterproof the iPhone, but will make all existing wired headphones obsolete, unless people buy a Lightning adapter.
Apple Watch 2.0: The Apple Watch came out last year, and until now, there's been no major hardware upgrades — unless you consider different color straps "hardware". The new Apple Watch will likely look like its predecessor and include GPS but not tout its own cellular connection. This means users will still have to keep their iPhone nearby for the watch to work.
New software: Apple previewed major updates for all its operating systems — iOS 10 for the iPhone and macSierra for Mac computers — this summer at its developer conference. Now, the company is going to recap what's new and share final release dates. iOS 10 is the most exciting update, which has a ton of major feature additions for messaging, Siri and photos.