This is an archived article and the information in the article may be outdated. Please look at the time stamp on the story to see when it was last updated.
[protected-iframe id="5783fa3e9cef133e4082a0de398556d8-41641936-52137988″ info="http://wsvn.images.worldnow.com/interface/js/WNVideo.js?rnd=152942;hostDomain=www.wsvn.com;playerWidth=630;playerHeight=355;isShowIcon=true;clipId=11819476;flvUri=;partnerclipid=;adTag=News;advertisingZone=;enableAds=true;landingPage=;islandingPageoverride=false;playerType=STANDARD_EMBEDDEDscript;controlsType=overlay;galleryType=wnstory;galleryId=29953916″ ]
Arby's restaurants offered free meals to police officers in two Florida counties on Friday, after a police officer visiting the Pembroke Pines, Florida, restaurant was refused service on Tuesday, CNN affiliate WSVN reported.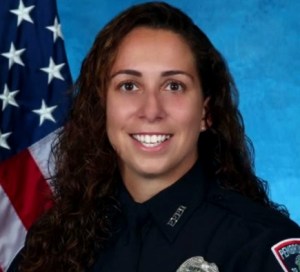 Station reporters spotted just one officer taking advantage of the offer.
Arby's fired the manager and suspended another employee at that location, and corporate executives met with the presidents of both Miami-Dade and Broward County Police Benevolent Associations to discuss the issue.
"We believe this was based on a misunderstanding and ill-considered joke gone awry," the company said in a statement.
Arby's CEO Paul Brown apologized to the Pembroke Pines officer, Sgt. Jennifer Martin. She eventually did get her meal but didn't want to eat it and got a refund.
"We once again apologize to the police officer involved and the Dade-Broward County police community for this isolated incident," according to the company's statement. "Arby's has always been and will always continue to be a champion of the police in every community across America."
McDonald's and Whole Foods sent free food to the police station on Thursday.