This is an archived article and the information in the article may be outdated. Please look at the time stamp on the story to see when it was last updated.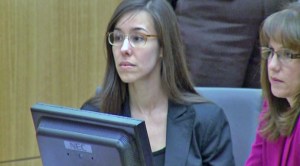 Jurors deliberating the fate of Jodi Aria told the judge Thursday they are unable to agree about whether the young woman should get the death penalty or life in prison for murdering her ex-boyfriend.
Judge Sherry Stephens called a mistrial and dismissed the jury.
The jurors first told the judge on Wednesday that they were having trouble reaching a unanimous verdict.
Judge Sherry Stephens told them to try again.
Before sending them back to the jury room, she encouraged them to listen to each other, pinpoint areas of agreement and disagreement and ask for further guidance if they need it.
It's an approach often described as a "dynamite charge," used by judges to blast open logjams in deliberations and help jurors reach a verdict.
The jury's decision must be unanimous for Arias to be sentenced to death.
A mistrial means a new jury would be chosen for the penalty phase.
A hearing to begin that process was set for July.