This is an archived article and the information in the article may be outdated. Please look at the time stamp on the story to see when it was last updated.
Dozens of people gathered on Saturday around a circle of flowers and photos to honor a recent college graduate and an Army veteran who were fatally stabbed on a Portland commuter train.
The two men were killed after they intervened when a man allegedly yelled what "would best be characterized as hate speech toward a variety of ethnicities and religions" at two women on a Metropolitan Area Express (MAX) light-rail train, Portland police Sgt. Pete Simpson said.
A third victim, a poet, survived the attack, but is receiving medical treatment for serious injuries.
A suspect, Jeremy Joseph Christian, 35, has been arrested on aggravated murder charges.
Federal authorities are trying to determine whether Christian will face hate crimes charges as a memorial with flowers and notes for the victims grows across from the train station where one of the men died.
The victims' families, friends and Portland residents gathered Saturday at a nearby grassy area. They shared a few words about their loved ones while others praised their courage.
A man with a bright future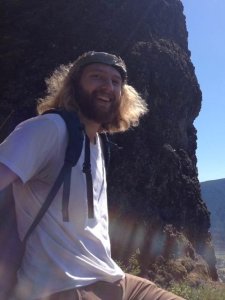 Taliesin Myrddin Namkai Meche will be remembered as a hero by his family and many in Portland.
The 23-year-old was just starting his career. He was a compassionate young man with many plans, his sister said at Saturday's vigil.
After graduating from Portland's Reed College with a degree in economics last year, he began working at an environmental consulting agency. He had just bought a house and dreamed of getting married and having children in the future.
"He was a hero and will remain a hero on the other side of the veil. Shining bright star I love you forever," his mother Asha Deliverance, posted on Facebook.
His professors at Reed College described him as a man with a bright future.
"I still remember where he sat in conference and the types of probing, intelligent questions I could anticipate him asking," Kambiz GhaneaBassiri said in a statement sent to students by the college. "He was a wonderful human being. As good as they come. And now he is a hero to me."
On Friday, Namkai Meche was on the phone with his aunt, who told him to videotape the incident so he could send it to police, her aunt told CNN affiliate KATU.
"I didn't mean for him to try to be a hero and get himself killed, but he was trying to protect those two teenage girls," she said in a statement. "He had his whole life in front of him."
An Army veteran, a father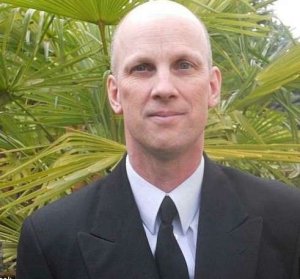 Rick Best always worked hard, tried to help those around him and seemed to have a heart for public service.
After 23 years with the military, he joined his family in Portland's suburb of Happy Valley. First, he became an electronics repairman and loved it because he could spend time with his children.
Within a couple of years, he ran for a seat as county commissioner of Clackamas County.
"I can't stand by and do nothing," Best said in a 2014 interview with The Oregonian.
He wasn't elected that time, but months later, he began working as a technician with the city of Portland.
"He was a devoted husband who talked often of his family. He was a model public servant," said David Austin, spokesman for Portland commissioner Chloe Eudaly.
He was a dedicated employee and the first person his colleagues would go to for help, his supervisor told The Oregonian.
Third victim in 'really bad condition'
Micah Fletcher, 21, is being treated in a hospital with serious injuries. His mother, Margie Fletcher, told CNN affiliate KATU that the knife missed his jugular by 1 millimeter. The station tweeted photos of Micah and Margie Fletcher.
"He's in really bad condition," she said. "I'm proud of him for standing up. I'm grateful that he's here. It's hard for me to say I want people to stand up, but two girls might be alive because of them."
She said her son has intervened for others before.
"Micah's always done that," Margie Fletcher said. "I've always worried about it."
Fletcher posted a poem on his personal Facebook page Saturday evening:
"I, am alive,
. I spat in the eye of hate and lived.
This is what we must do for one another
We must live for one another
We must fight for one another
We must die in the name of freedom if we have to.
Luckily it's not my turn today"
A photo posted with the poem showed a tube sticking out of Fletcher's neck.
The Oregonian reported Fletcher was taking the train to his job at a pizza shop.
He won a 2013 poetry competition with a poem against anti-Muslim prejudice, the newspaper said.