This is an archived article and the information in the article may be outdated. Please look at the time stamp on the story to see when it was last updated.
VANCOUVER, B.C. (KTLA) — An autopsy was expected to be performed Monday on "Glee" actor Cory Monteith following his sudden death on Saturday.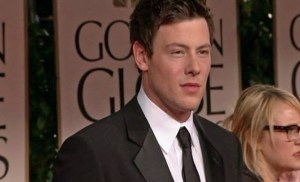 Monteith, 31, was found dead in his room at the Fairmont Pacific Rim Hotel in Vancouver, Canada.
Hotel staff discovered the actor's body after he missed his checkout time, according to police.
While the cause of death has not been determined, police have ruled out the possibility of foul play, authorities said.
Monteith, who played Finn in the popular Fox series "Glee," had been candid about his struggle with addiction.
Monteith had reportedly been out drinking with friends prior to his death, despite a recent stint in rehab, according to TMZ.
He checked into a rehab facility in late March. It was his second time entering rehab.
The "Glee" staff released a statement via Twitter early Sunday morning.
"We are deeply saddened by this tragic news," the statement said. "Cory was an exceptional talent and an even more exceptional person."
"Glee" director Adam Shankman told CNN that he had spoken to Monteith just hours before his death.
"He even said that I am feeling fantastic again. He was obviously referring to moments he had this year with going to rehab," Shankman said.
"I'm like everybody else, really devastated and confused by what happened," he said.
Monteith's on- and off-screen girlfriend Lea Michele, who plays Rachel Berry on the show, has not yet released a statement.
The pair had been dating for more than a year.
Back in April, Michele voiced her support for Montieth's decision to enter rehab, telling People magazine, "I love and support Cory and will stand by him through this."
Michele's representative issued a statement saying the actress was "devastated" by the news.
The statement also asked "that everyone kindly respect Lea's privacy during this devastating time."
CNN contributed to this report.