This is an archived article and the information in the article may be outdated. Please look at the time stamp on the story to see when it was last updated.
A 13-month-old boy died after the stroller he was in was hit by a vehicle apparently fleeing the scene of a shooting in Chicago, according to reports.
Dillan Harris was headed to a family outing with his mother and two older sisters on Saturday afternoon when he was hit by the vehicle, the Chicago Tribune reported. The force of the crash sent the boy flying out of the stroller, right in front of his horrified mother.
"I was trying to save my baby," Dillan's mother, who declined to be identified, told the newspaper late Saturday evening. "I never imagined this would happen. … My son gone so soon."
Dillan was rushed to a hospital where he was later pronounced dead.
The car was apparently speeding away from a shooting that left a 22-year-old Chicago-area rapper dead, according to KTLA sister station WGN.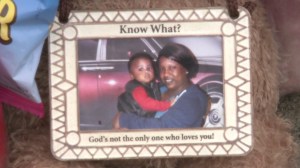 Witnesses said that the men inside the vehicle jumped out of the car and took off without looking to see what they hit, the TV station reported.
Relatives told the newspaper the boy — whose nickname was "Dill Pickle" because he liked to eat pickles — had just started learning how to walk about a week before he was fatally struck.
His grandmother described Dillan as a happy baby.
"He loved to eat," Sonya Thompson told the Chicago Tribune. "He would barely cry. He would only cry when he was hungry or sleepy."
On Sunday, relatives and strangers alike paid their respects to the little boy at a growing memorial featuring candles, stuffed animals, signs and photos near the scene of the fatal collision, WGN video from the scene showed.
It was not immediately clear if anyone has been arrested yet in connection with the boy's death.