This is an archived article and the information in the article may be outdated. Please look at the time stamp on the story to see when it was last updated.
When Hurricane Michael barreled through Florida's Mexico Beach, it reduced the beachside town to pile of rubble, mangled structures and splintered houses.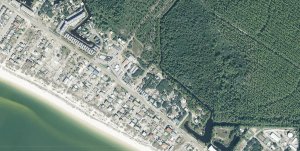 These aerial images from NOAA offer a stark look at how there's nothing left in some parts where houses once stood.
Most houses in the northern section of Mexico Beach aren't there anymore.
Houses that once sat on the Gulf of Mexico side of Highway 98 are just gone. Between 37th and 32nd streets, it's easier to count the residences that still stand than the ones that are no more.
Despite rumors of its collapse in the immediate aftermath of the storm, the El Governor Motel still towers over Mexico Beach. The buildings surrounding it are almost all gone.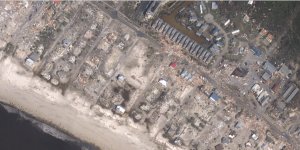 The teal waters of the pool are gone. The El Governor RV park, just across Highway 98, is littered with the fragments of houses.
There is no more greenery left in Mexico Beach.
Further south, the roof off the four-story building at 800 US-98 is damaged. Toucan's, a popular watering hole, is gone.
Parts of Highway 98 are covered with sand.
To find out how you can help the victims of Hurricane Michael, click here.