This is an archived article and the information in the article may be outdated. Please look at the time stamp on the story to see when it was last updated.
A construction manager in Calexico admitted to being part of a conspiracy to finance and build a drug-smuggling tunnel along the U.S.-Mexico border, the U.S. Attorney's Office said.
Habib Sayb Mujica, 35, pleaded guilty in federal court to charges of money laundering conspiracy and conspiracy to construct, finance and use a tunnel, the U.S. Attorney's Office said Monday. Just before his arrest for the tunnel-related crimes, Mujica spent nearly six years in prison in Mexico for gun trafficking, the Office said.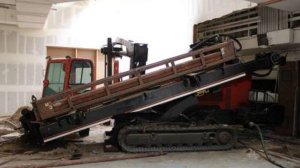 Mujica confessed to his role in building the tunnel "for the purpose of smuggling controlled substances," the U.S. Attorney's Office said. It was discovered in 2011 by investigators from the Department of Homeland Security.
As part of a plea agreement, Mujica told investigators he instructed another man, Ricardo Rosales-Rafael, to rent a large warehouse in Calexico paid for with drug money, according to the Office. He said at least $340,172 in cash was spent on renting the warehouse along with machines — such as a horizontal drilling machine and forklift — and tools such as a jack hammer, drills, electric saws and air compressors, the Office said.
Mujica said he intended to run a business called Baja Bikes as basically a front that would hide his construction project for drug-trafficking, according to the U.S. Attorney's Office.
He will be sentenced in federal court on Nov. 27 and also faces gun charges in an unrelated case. Each of the two tunnel-related charges he was convicted of carries a maximum prison sentence of 20 years, and together they carry up to $750,000 in fines.