This is an archived article and the information in the article may be outdated. Please look at the time stamp on the story to see when it was last updated.
After investigating what was suspected to be new lead in the search for Kayla Berg, who disappeared in Wisconsin back in 2009 when she was 15 years old, police said the evidence has no connection to the victim.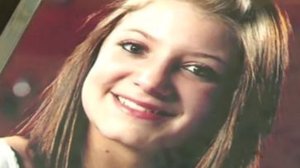 On Monday on its Facebook page, the Antigo, Wisconsin, Police Department said a YouTube video that recently went viral could be connected to Berg.
But after looking into the video and identifying the people behind it, law enforcement determined the content was "100 percent fake."
The video shows a man talking about a date with a girlfriend until a door opens, revealing a woman tied up on the floor, crying. The footage was posted years ago, but recently has been making the rounds on social media.
Some viewers believed it was Kayla Berg, who is from Antigo and disappeared seven years ago, two months before the video was posted.
Even Kayla's her mother said she saw a resemblance.
"Sounded like her, looked like her. It gave me chills," Hope Sprenger said. "Disturbing. It made me sick to my stomach."
Either way, it was a disturbing reminder of what happened seven years ago, Sprenger said.
In just three months, the video went from less than 20,000 views to almost a million.