This is an archived article and the information in the article may be outdated. Please look at the time stamp on the story to see when it was last updated.
Charles Hirsch "Chuck" Barris, creator of "The Gong Show" and "The Dating Game," died Monday night at home in Palisades, New York, according to a representative of his wife. He was 87.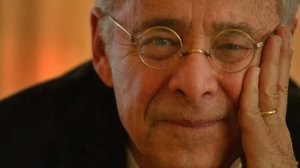 The popular game show creator, producer and host died of natural causes.
It was in 1965 that Barris launched "The Dating Game," which was an instant hit with numerous imitations. Continuing to dominate the TV game show landscape, Barris next introduced "The Newlywed Game," "The Game Game" and a Mama Cass special, among others.
"Those were the happiest days of my life," Barris said in a 2002 interview with The Times. "It was Camelot."
Click here to read the full story on LATimes.com.