This is an archived article and the information in the article may be outdated. Please look at the time stamp on the story to see when it was last updated.
A woman was arrested at John F. Kennedy International Airport after allegedly trying to sneak 10 pounds of cocaine hidden in candy containers into the United States from Mexico, authorities said Friday.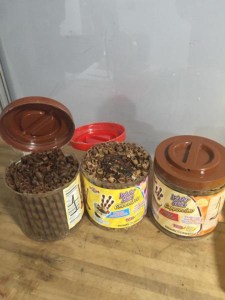 Agriculture specialists were doing an X-ray exam on luggage belonging to a passenger arriving at the New York airport from Mexico City last Monday when they found "an anomaly," according to a news release from U.S. Customs and Border Protection.
Inside the baggage, they discovered a package of white powder concealed in a container of candy, the release stated.
The white powder tested positive for cocaine, authorities said.
Eight bricks of cocaine that weighed approximately 10 pounds were allegedly uncovered, according to the release. Officials estimated the street value of the drugs at $175,000.
Petra Medarda was arrested and turned over to the New York Police Department, the release stated. She faced state narcotics smuggling charges.
The case will be prosecuted by the Queens County District Court.