This is an archived article and the information in the article may be outdated. Please look at the time stamp on the story to see when it was last updated.
A student found dead in her dormitory at a South Carolina college bled to death because of complications from childbirth, medical examiners reported Thursday.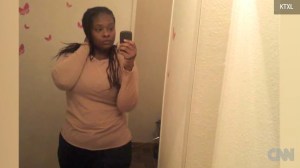 Officials at Benedict College, a private, historically black institution in Columbia, identified the student as 19-year-old Ayaanah Gibson.
She was about 32 weeks pregnant when she delivered a stillborn fetus late Saturday or early Sunday, the Richland County Coroner's Office said.
Gibson's body was found Tuesday. There was no indication of foul play in her death, the coroner's office said.
Click here to read the full story on CNN.com.