This is an archived article and the information in the article may be outdated. Please look at the time stamp on the story to see when it was last updated.
A "suspected serial child rapist" who was charged last week was found to have a "perverse shrine" in his Pennsylvania residence that included numerous images of naked children and many pairs of dirty children's underwear, according to prosecutors.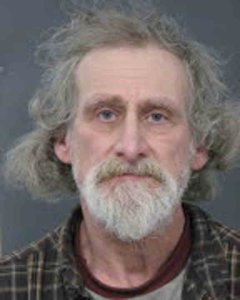 William Charles Thomas, 58, is accused of sexually assaulting five young children in the past 20 years, the Bucks County District Attorney's Office said in a news release.
The 51 charges against Thomas include multiple counts of child rape, involuntary deviate sexual intercourse with a child and aggravated indecent assault on a child, among other felonies and misdemeanors, the release stated.
At the defendant's home, located in the Midway Village Trailer Park, investigators recently uncovered at least 1,000 images of child pornography after executing a search warrant, prosecutors said.
The photos of naked, mostly prepubescent children were found displayed on walls and ceilings of the trailer, along with hundreds of pairs of soiled children's underwear and writings detailing sexual assaults on juveniles, the release stated.
"The human race hasn't come up with words to describe what we saw in that trailer," Falls Township Police Department Lt. Henry Ward said, according to the release.
The items took days to process, and included large amounts of what Bucks County District Attorney Matthew D. Weintraub described as "trophy" evidence.
"This was a perverse shrine to his criminal conquests" Weintraub said, noting the defendant appeared to be "a historian" of his crimes against children.
"To be blunt about it, this is a real-life boogeyman," he added. "This is your parents' worst nightmare."
Some of the evidence found could date as far back as four decades, and authorities fear there could be "significant numbers" of additional victims.
"I pray that there aren't any more," Weintraub said, "but I expect that there will be."
For the past 10 years, Thomas has resided in the Midway Village Trailer Park, where some of the crimes are alleged to have occurred, according to prosecutors.
The defendant worked as a handyman and had access to information that investigators alleged he used to "target and stalk" his young victims.
"Most of the known victims and their families were acquainted with Thomas, who is accused of taking advantage of his proximity to the children to sexually assault them when their parents were not around," the release stated.
Two young sisters were allegedly assaulted one Christmas morning when their father left the pair in the care of Thomas while he went to search another trailer for tape, according to a probable cause affidavit.
Another alleged assault occurred while he was babysitting two females at his former home in Levittown, the affidavit stated.
Thomas was arrested after a "good Samaritan" called police back in November to report evidence he uncovered in a trailer Thomas had worked on recently, which described the rapes of two young girls, prosecutors said.
His actions prompted an investigation that led to the search warrant and subsequent arrest of Thomas.
At his arraignment Tuesday, Thomas appeared briefly by video, saying, "I just need somebody to believe that I'm not the evil, disgusting person that people are making me out to be," The (Easton) Express-Times reported.
He did not enter a plea in the court appearance, according to the newspaper.
A preliminary hearing has been scheduled for next Wednesday. The district judge set Thomas's bail at 10 percent of $750,000, and he remains behind bars.
"There's no guard that's going to help me here," Thomas said, according to the newspaper. "I'm getting treated very awfully and I'm just scared to death. I never inflicted any kind of pain that I'm receiving right now on a kid, never inflicted any pain on a child, nor would I want to."
The investigation is ongoing, and anyone with information about other victims is urged to contact Falls Township Detective Sgt. Christopher Clark at 215-302-3315 or clarkpd@fallstwp.com, or Bucks County Detective Lt. Robert Gorman at 215-340-8141 or rmgorman@buckscounty.org.