This is an archived article and the information in the article may be outdated. Please look at the time stamp on the story to see when it was last updated.
A 19-year-old Virginia woman was facing animal cruelty charges after firefighters were unable to save a dog that was locked inside a hot car in Virginia Monday.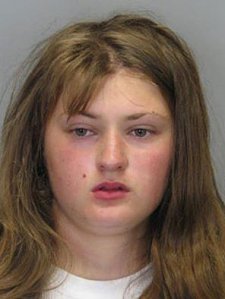 Emergency crews responded at about 12:30 p.m. to a report of a dog trapped inside a vehicle outside a PetSmart in Falls Church, the Fairfax County Police Department stated in a news release.
Firefighters immediately determined that the dog, described by police as a 5-year-old puggle, was in distress.
The rescuers gained entry to the vehicle and tried to cool the dog down but were unsuccessful, the news release stated.
The dog was then taken to a veterinarian's office inside the PetSmart, where the dog was pronounced dead.
The dog's owner, identified as Megan Kurtz Campbell of Falls Church, was arrested and charged with felony animal cruelty, according to the Police Department.
Temperatures were expected to hover around the 90-degree mark in the Falls Church area all week, according to the National Weather Service.