This is an archived article and the information in the article may be outdated. Please look at the time stamp on the story to see when it was last updated.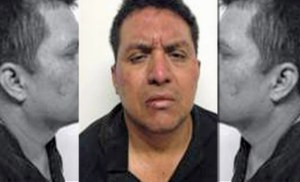 A Mexican military helicopter hovered south of the border in the early morning darkness.
Below it, one of the country's most wanted drug lords was riding in a pickup truck.
Mexican authorities say they'd been tracking Zetas cartel boss Miguel Angel Treviño Morales for months. Early Monday morning, their moment came to swoop in.
The helicopter stopped the pickup Treviño was riding in 27 kilometers (about 16 miles) southwest of the border city of Nuevo Laredo, said Eduardo Sanchez Hernandez, the Mexican government's security spokesman.
Click here to read the full story on CNN.com.