This is an archived article and the information in the article may be outdated. Please look at the time stamp on the story to see when it was last updated.
Glenn Frey, a founding member of the Eagles, died at age 67 on Monday in New York City, the band's website has announced.
"Glenn fought a courageous battle for the past several weeks but, sadly, succumbed to complications from rheumatoid arthritis, acute ulcerative colitis and pneumonia," the Eagles' website stated.
Frey suffered from health problems, causing the band to defer accepting their planned Dec. 6 Kennedy Center Honor until 2016, the Washington Post reported in November.
He had a recurrence of "previous intestinal issues, which will require major surgery and a lengthy recovery period," a statement from the Eagle read, according to the Post.
Among Frey's health problems were rheumatoid arthritis -- a chronic inflammatory disorder that usually affects joints in the hands and feet -- and ulcerative colitis -- which affects a person's digestive tract and can be life threatening, according to mayoclinic.org.
Frey was the lead singer and played guitar, among other instruments, for the Eagles, which he founded alongside Don Henley in Los Angeles in 1971.
The group was inducted into the Rock and Roll Hall of Fame in 1998, and won six Grammy Awards -- one of which was for Record of the Year: "Hotel California."
"Words can neither describe our sorrow, nor our love and respect for all that he has given to us, his family, the music community and millions of fans worldwide," the band's website stated.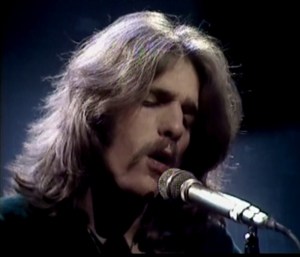 Frey and the other original members of the Eagles --- Don Henley, Randy Meisner and Bernie Leadon -- came together to form singer Linda Ronstadt's backup band in the early 1970s.
They were all experienced musicians who forged a laid-back, country-tinged sound that the Eagles would eventually make famous.
"We are all in a state of shock, disbelief and profound sorrow," Henley said in a statement Monday. "I'm not sure I believe in fate, but I know that crossing paths with Glenn Lewis Frey in 1970 changed my life forever, and it eventually had an impact on the lives of millions of other people all over the planet.
"It will be very strange going forward in a world without him in it," Henley added. "But, I will be grateful, every day, that he was in my life. Rest in peace, my brother. You did what you set out to do, and then some."
Musicians of all stripes, from Carole King to Huey Lewis to Travis Tritt, posted tributes to Frey on Twitter.
Throughout the early- to mid-1970s, Frey and the band released hit after hit, leading a renaissance of mellow California singer-songwriters with such artists as Ronstadt and Jackson Browne.
Frey and Henley co-wrote many of the band's biggest songs, including "Best of My Love," "Lyin' Eyes," "One of These Nights" and "Hotel California." Frey also famously helped Browne finish writing the Eagles' first hit, "Take It Easy," contributing the catchy verse, "it's a girl, my Lord, in a flatbed Ford / slowing down to take a look at me."
Frey played guitar and keyboard and took lead vocal duties for the band on tunes like "Take it Easy" and "Tequila Sunrise."
With "Hotel California" in 1976, the band reached the pinnacle of its success, selling 16 million copies. They released four number one albums consecutively between 1975 and 1979: "One of These Nights," "Their Greatest Hits 1971-1975," "Hotel California" and "The Long Run."
"Their Greatest Hits 1971-1975," was the first album certified platinum and has sold 29 million copies in the United States, second only to Michael Jackson's "Thriller," according to Rolling Stone.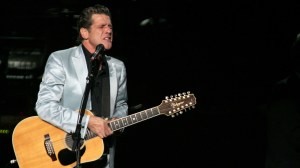 The Eagles have sold more than 100 million records worldwide and was inducted into the Rock and Roll Hall of Fame in 1998. But while public reception was warm, the band had a prickly relationship with many critics.
"Another thing that interests me about the Eagles is that I hate them," wrote rock critic Robert Christgau in 1972, when they first hit it big.
The band succumbed to internal squabbles and broke up in 1980. Frey, Henley and other band members were famously contentious.
With his pop sensibilities and gift for melody, Frey was an ideal songwriting counterbalance to Henley's seriousness and penchant for weighty social statements.
"He was like a brother to me," Henley went on to say Monday. "We were family, and like most families, there was some dysfunction. But, the bond we forged 45 years ago was never broken, even during the 14 years that the Eagles were dissolved."
Frey saw solo success with the 1982 release "No Fun Aloud." He hit the top 40 with "The Heat Is On," "You Belong to the City," "True Love," and "Soul Searchin.'"
He also tried his hand at acting with a guest spot on "Miami Vice" and a small role in the 1996 film "Jerry Maguire," among other credits.
The Eagles reunited for 1994's Hell Freezes Over tour, which spawned an MTV special and a live album. They would continue to tour together over the years.
"Words can neither describe our sorrow, nor our love and respect for all that he has given to us, his family, the music community & millions of fans worldwide," the band said on its website Monday.
Monday's announcement included lyrics to the following song:
"It's Your World Now"
Written by Glenn Frey and Jack Tempchin
From the Eagles' Long Road Out of Eden album
A perfect day, the sun is sinkin' low
As evening falls, the gentle breezes blow
The time we shared went by so fast
Just like a dream, we knew it couldn't last
But I'd do it all again
If I could, somehow
But I must be leavin' soon
It's your world now
It's your world now
My race is run
I'm moving on
Like the setting sun
No sad goodbyes
No tears allowed
You'll be alright
It's your world now
Even when we are apart
You'll always be in my heart
When dark clouds appear in the sky
Remember true love never dies
But first a kiss, one glass of wine
Just one more dance while there's still time
My one last wish: someday, you'll see
How hard I tried and how much you meant to me
It's your world now
Use well your time
Be part of something good
Leave something good behind
The curtain falls
I take my bow
That's how it's meant to be
It's your world now
It's your world now
It's your world now