This is an archived article and the information in the article may be outdated. Please look at the time stamp on the story to see when it was last updated.

Facebook is dialing down its dealings with outside companies that collect information about consumers.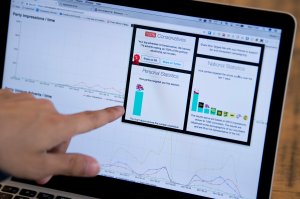 The embattled tech company announced late Wednesday it is shutting down a tool that enables advertisers to target users with information gathered by external data brokers. Facebook said winding down the tool, which will happen over a six-month period, will give people greater privacy on its platform.
The social network is in damage control after revelations that Cambridge Analytica, a data firm with ties to President Donald Trump's campaign, reportedly accessed information from about 50 million Facebook users without their knowledge.
Through a tool known as Partner Categories, Facebook has allowed advertisers to target highly specific groups of people on its platform using additional information gathered by the data-collecting firms.
Related: A long awaited privacy awakening is here
For example, a data broker might have information about a man who bought a coffee machine at a brick-and-mortar store because he swiped a loyalty card at the checkout counter. That information would be paired with data from the man's Facebook profile to put him into a bunch of categories: male, aged 30-49, coffee drinker, lives in Seattle.
When the man gets home and logs into Facebook, he might see an ad for espresso beans from a Seattle roaster. That's because the roaster has bought a narrowly targeted ad campaign using Partner Categories aimed at men in their 30s in Seattle who are into coffee.
Some people might like such personalized ads, but others may find them intrusive or manipulative.
"While this is common industry practice, we believe this step, winding down over the next six months, will help improve people's privacy on Facebook," Graham Mudd, a product marketing director at the company, said in a post about ending the Partner Categories operation.
According to Facebook's website, the data brokers it works with include Acxiom, Epsilon, Oracle's Data Cloud and WPP.
Following Facebook's announcement, shares in Acxiom, the largest data collection company in the United States, fell more than 10% in after-hours trading.
UK Information Commissioner Elizabeth Denham said in a statement that she welcomed Facebook's decision.
"I have been examining this service in the context of my wider investigation into the use of personal data for political purposes and had raised it with Facebook as a significant area of concern," she said.
The shift away from data brokers is the latest move Facebook has made in the name of privacy.
Earlier Wednesday, it rolled out a series of changes to give people better control of their privacy settings and data.
Related: Is the tech wreck for Amazon and Facebook over or just beginning?
The company is in the midst of a crisis triggered by the Cambridge Analytica revelations that has wiped around $80 billion off its market value.
Some consumers and brands have been deleting their accounts over concerns about how Facebook handles user data.
Earlier this week, US regulators announced they were officially investigating Facebook's privacy practices.
CEO Mark Zuckerberg has repeatedly apologized for the data scandal. He has described it as "a breach of trust" and promised "to do better."
He is expected to testify before Congress over the matter.