This is an archived article and the information in the article may be outdated. Please look at the time stamp on the story to see when it was last updated.
WASHINGTON (KTLA) — One day after authorities released photos of an alleged child porn producer, a man is under arrest and his alleged child victim has been identified and taken to safety.
Authorities declined to name the man pending his appearance in federal court on Thursday.
The man was arrested Wednesday, a day after Immigration and Customs Enforcement (ICE) officials issued a public appeal for help, releasing five photographs of the man clipped from the videos.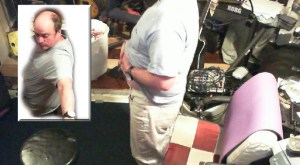 On May 2, the unidentified man appeared online in child porn videos.
The Danish National Police found the four videos.
However, based on the unique packaging on a bag of Rold Gold pretzels, U.S. agents were certain the child and the man were in the United States.
Anyone with information can contact authorities by calling the ICE Tip Line at  1-866-347-2423 from the U.S. and Canada.
Tips can also be submitted online at www.ICE.gov/tip.
All tips will remain anonymous.