This is an archived article and the information in the article may be outdated. Please look at the time stamp on the story to see when it was last updated.
Melissa Nelson lost her bid Friday to have Iowa's top court reverse its ruling that held the former dental assistant did not suffer gender bias when she was fired for being "irresistible."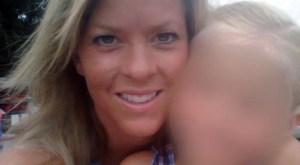 The Iowa Supreme Court stood by its December finding that Dr. James Knight was legally able to fire the assistant after his wife became concerned about the relationship between the two.
Knight's conduct was not sex discrimination in violation of the Iowa Civil Rights Act, the court said.
The all-male court had previously ruled against Nelson, finding that employees who are seen as an "irresistible attraction" by their employers can be fired in such circumstances.
Click here to read more on CNN.com.