This is an archived article and the information in the article may be outdated. Please look at the time stamp on the story to see when it was last updated.
"Flappy Bird" will not be available for download after Sunday morning, game developer Dong Nguyen said Saturday in a surprising series of tweets.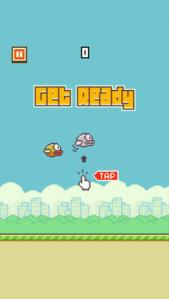 The game has recently risen to the top of charts of both the Apple App Store and Google Play. Users tap their smartphone screen to propel a bird through a series of gaps between green tubes, which look like the ones in the popular Mario Nintendo video games. If a user hits a tube, his character dies.
The point of the game is to get the highest possible score, but "Flappy Bird" is notorious for its extreme level of difficulty. It's possible to score 9,999, but getting even three points can be a challenge.
Earlier this week, Nguyen spoke with The Verge and said the game was making $50,000 per day on average from advertisements. He said he didn't plan on updating the game anytime soon because he did not want to mess with its success. He said he was also considering making a sequel.
Click here to read the full story on LATimes.com