This is an archived article and the information in the article may be outdated. Please look at the time stamp on the story to see when it was last updated.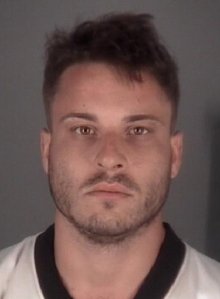 Pasco County deputies arrested a Dade City, Florida, man on Sunday after he admitted to pouring scalding water on a toddler.
Deputies arrested 26-year-old Jonathan Lee Howard for child neglect, television station WFTS in Tampa reported.
Investigators said Howard had custodial supervision of the 2-year-old girl at the time of the incident.
The girl suffered second-degree burns on her scalp, torso, arm, vagina, buttocks and leg.
Howard first told deputies he thought the child was burned by a lighter that exploded while he was sleeping, but he later admitted to pouring hot water on her on Saturday.
The child was airlifted Sunday to a local hospital because Howard neglected to take the victim for medical care on Saturday.
Howard is booked at the Land O' Lakes Detention Center on $10,000 bond.