This is an archived article and the information in the article may be outdated. Please look at the time stamp on the story to see when it was last updated.
A Florida man was arrested this week in Palm Coast after deputies say he "rigged" his door in an attempt to electrocute his pregnant wife.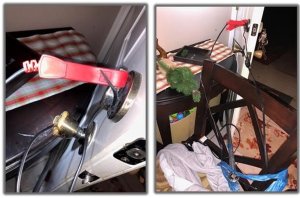 Flagler County Sheriff's Office deputies responded to 110 White Hall Drive in Palm Coast on December 26 to conduct a security check of the property after the homeowner contacted authorities about suspicious statements made by his son-in-law regarding not letting a child touch the front door of the home, Tampa Bay television station WFTS reported Friday.
When deputies arrived they saw that the front door appeared to be barricaded and there were burn marks near the door handle. A deputy kicked the door and upon doing so, they saw a large spark.
Based on observations made by the deputies on scene, it was apparent that the suspect rigged electrical devices to the top door lock and lower door handle in an attempt to electrocute and cause serious bodily injury or even death to whoever attempted to unlock and open the front door of the residence.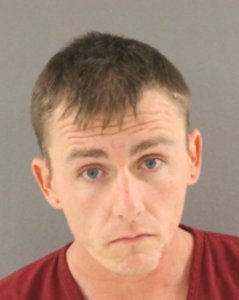 After investigating thoroughly, deputies discovered that 32-year-old Michael Scott Wilson had rigged the door in an alleged attempt to harm his estranged wife, according to a news release from the Sheriff's Office.
He was also accused of stealing a gun from his father-in-law, the release stated.
An arrest warrant was issued for Wilson, and he was taken into custody early Thursday afternoon in Knoxville, Tennessee.
Wilson faces charges of aggravated battery on a pregnant person and grand theft of a firearm, authorities say.
He is being held on $150,000 bond.