This is an archived article and the information in the article may be outdated. Please look at the time stamp on the story to see when it was last updated.
A former National Security Agency employee pleaded guilty Friday to taking sensitive national defense information from his workplace and storing it at his residence.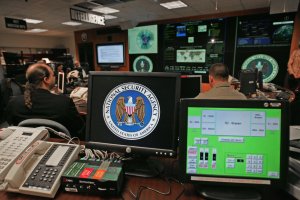 Nghia Hoang Pho, 67, of Ellicott City, Maryland, had been charged with willful retention of national defense information. He faces up to 10 years in prison.
From 2010 to 2015, he took top secret information in digital and paper formats from his workplace to his home, a news release from the Department of Justice said.
The information is believed to have later been stolen from Pho's personal computer by Russian government hackers, according to the New York Times.
Pho had worked on highly classified projects and was employed from 2006 as a Tailored Access Operations (TAO) developer for the NSA, the news release said.
The TAO gathered data from foreign automated information systems and was involved in detecting unauthorized activity within Department of Defense computer networks, the release said.
The court documents don't reveal Pho's motive or anything he may have done or intended to do with the documents.
US District Judge George L. Russell scheduled sentencing for April 6.