This is an archived article and the information in the article may be outdated. Please look at the time stamp on the story to see when it was last updated.
Former Subway pitchman Jared Fogle is expected to plead guilty to charges related to possession of child pornography, two law enforcement officials told CNN on Tuesday.
The sandwich chain suspended its relationship with Fogle earlier this year after investigators raided his Indiana home.
The raid came more than two months after Russell C. Taylor, the executive director of the Jared Foundation, was arrested in Indianapolis on federal child pornography charges.
Contacted Tuesday by CNN, Taylor's attorney declined to comment on the development. Attempts to contact Fogle's attorney, Ron Elberger, were not immediately successful, although he did tell CNN affiliate WXIN that he had no comment.
Subway tweeted that it no longer has a relationship with Fogle.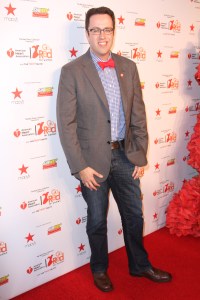 We no longer have a relationship with Jared and have no further comment.

— Subway® (@SUBWAY) August 18, 2015
Sources told WXIN in Indianapolis that Fogle will accept a plea deal. The U.S. Attorney's Office will hold a press conference on Wednesday afternoon to discuss the deal and charges against Fogle.
Fogle became famous in 2000 when the sandwich chain released a commercial centered on his claims that he dropped about 245 pounds — from a peak weight of 425 — in one year as an Indiana University student, thanks in part to exercise and a simpler diet involving Subway subs.
Authorities previously said that Taylor, 43, of Indianapolis, was charged in May with seven counts of production of child pornography and one count of possession of child pornography.
During an April search at Taylor's home, authorities found "a cache of sexually explicit photos and videos Taylor allegedly produced by secretly filming minor children" there, federal prosecutors said in statement.
After Taylor's arrest, Fogle issued a statement saying he was shocked at the allegations and that his foundation was severing its ties with Taylor, CNN affiliate WTHR reported.