This is an archived article and the information in the article may be outdated. Please look at the time stamp on the story to see when it was last updated.
Four members of one family, including a 2- and 7-year-old, are among 12 people dead after a fast-moving fire ripped through a Bronx apartment building, family members said Friday.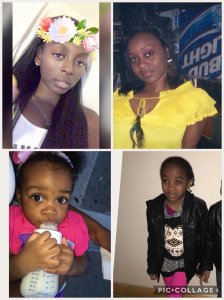 Karen Francis, 37; Kylie Francis, 2; Kelesha Francis, 7; and Shawntay Young, 19, have been identified by a family member, according to KTLA sister station WPIX in New York.
Francis is the mother of the two children and Young is her niece, relatives said. Francis' husband, Hold Francis, has been hospitalized.
Young was in her aunt's fifth-floor unit when the fire broke out Thursday, family said.
Twelve people, including five children, died in the fire at 2363 Prospect Ave. in Belmont, making it New York City's deadliest fire in a quarter century, officials said.
Of the 12, seven were females and five were males, Fire Commissioner Daniel Nigro said.
A 1-year-old girl and 63-year-old woman who were related are also among the dead, a police source said.
The ages and identities of the other victims have not yet been released.
The fire was sparked by a 3-year-old boy with a history of playing with oven burners, Nigro said.
The boy's mother managed to run out of the apartment with him and another toddler, but left the door open, causing flames to spread up through the stairway, according to Nigro.
Fire crews arrived in a little more than three minutes, but some victims were already dead.
Five people, including a child, were found dead inside the building as a result of smoke inhalation and burns, according to Nigro.
Another four people remain in critical condition and continue to fight for their lives, he said Friday. Ten other civilians also suffered injuries.
About 170 firefighters responded to the blaze at the five-story, walk-up apartment building, officials said.
About six firefighters and one EMT suffered minor injuries, officials said.
Because of the number of lives lost, Nigro called the fire "historic in its magnitude."