This is an archived article and the information in the article may be outdated. Please look at the time stamp on the story to see when it was last updated.
(CNN) — A tip from an acquaintance of one of two convicted murderers who were mistakenly released from prison led to their arrests at a Florida motel, the commissioner of the Florida Department of Law Enforcement said Sunday.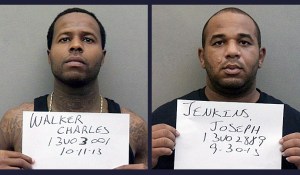 Charles Walker and Joseph Jenkins were unarmed when they were taken into custody Saturday evening in Panama City, where they were waiting for their ride to arrive from Atlanta, Gerald Bailey said. It was unclear where the men expected to go, he said.
He said a "close associate" informed authorities that the men were in the area.
Bailey said they were arrested by themselves without incident at the Coconut Grove Motor Inn.
Click here to read the full story on cnn.com.